3 Out of 10 Audits are Deficient!

Download our Free eBook to Avoid Recurring Deficiencies and Perform Better Audits!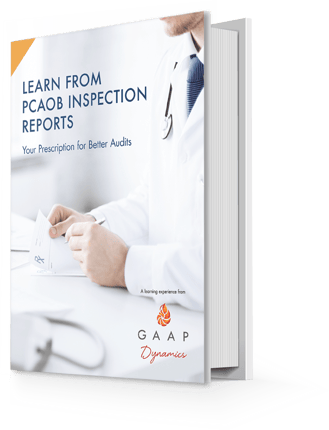 We've analyzed the PCAOB inspection reports of the annually inspected firms over the past seven years. Why? Because we believe analyzing trends in deficiency rates and diagnosing recurring audit deficiencies can help improve your firm's audit training and, ultimately the quality of your team's audits!
What's in this eBook?
What you can learn from inspection findings
Why your audit training may need improvement
How to prevent recurring deficiencies
Ways to strengthen the quality of your audits
Click here for a preview of the Preface, Executive Summary and Table of Contents.